Selecting Wireless Routers and Wireless Bridges
Many homes have several network devices that need to connected to a common network to share the data between them and the internet connection. If home is not network ready or wired with Ethernet cat5 cables then connecting two wireless routers is the best cost effective solution.
A home network can be setup without physical Ethernet wiring,by connecting wireless routers to each other. Wireless routers can connected to form a wireless distribution system or can be connected as router to router bridge.
In order to setup router to router wireless bridge you need two or more  wireless routers. A primary router and one  or more secondary routers. Primary router is connected directly to the internet. While the secondary routers connect  to the internet through primary router.
Any commonly available wireless router can be used as primary router, however secondary routers must support wireless bridging. Follow this section to get help on selecting your primary and secondary wireless routers.
Main Internet Gateway Router (Router Connected to DSL/Cable Modem)
Our main Gateway Router doesn't have to be capable of wireless bridging. Any good router can act as primary router.
I have compiled a list of Best Wireless-N Routers
which could be used as primary router.
Incoming Internet connection for DSL/Cable Modem will be distributed through this router. This router will also connect our wireless bridge routers.
For primary router I have good experience using Linksys, Netgear or D-Link Routers. I prefer all the routers to be 802.11N for smooth video streaming experience. In my setup I  am using D-Link DIR-655 router. I am using this DIR-655 because,its fast,cheap and also has a USB port to connect a USB printer,USB Hard drive. It can also connected to a USB wireless to get Internet from Cellular network.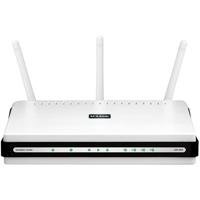 D-Link DIR-655 Extreme N Wireless Router
Router to be used as Wireless Bridge
Next thing is to pickup a Wireless Bridge. Now this is where things get tricky.  Most Router manufactures do not support Wireless Bridge feature in their routers.  Wireless Bridges are sold as more business grade products.
Thanks to open source community which has developed open source Firmware called DD-WRT. Many commonly available routers and can be easily programmed with DD-WRT Firmware which lets you use cheap router as Wireless Bridge. With DD-WRT router can be configured as wireless bridge adapter or wireless networking bridge. It will provide wireless bridging link to devices which do not have wireless capabilities.
If you do not like replacing your router firmware with a open source firmware, I have put together a list of routers with build in Wireless Client Bridge support in their firmware.
I am using  Linksys WRT150N Wireless-N Home Router (~$40) and a $15 Comp USA brand router as two of my bridges.  You can use any other router which supports wireless bridging or the ones that can be loaded with DD-WRT open source firmware. In this case CompUSA router already supported wireless bridging whereas I had to load dd-wrt firmware on the WRT150N 802.11N Router.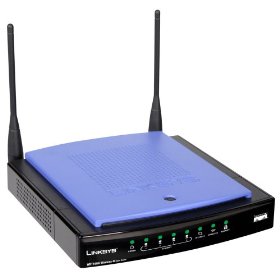 If you already have a router which you want use as wireless bridge, you can check if the router supports dd-wrt. Alternatively you can select router which can act as a wireless access point from a list given here.   If you decide go with dd-wrt router, follow guide to install dd-wrt firmware on wireless router.  Instructions given the guide applies to most linksys routers and many other routers.
Another popular router which works very well with DD-WRT is Linksys WRT-54G. But remember its 802.11G and not 802.11N. For best signal and speed I recommend using 802.11N routers for all the clusters.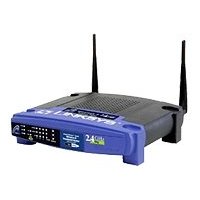 DD-WRT FW can be installed on many other routers. See my list of cheap wireless routers with DD-WRT  capability.
All of the above routers have built in switches for the wired connection. This feature will help build high speed network 100Mbps between the devices located in the same cluster.
We now have a Internet Gateway Router and two or more Routers with Wireless Bridge Link Capabilities. Lets connect our bridging routers to gateway router to complete out wireless high speed home network.
Configuring Routers for Wired and Wireless Connections