Using Powerline Ethernet for Home Networking
Most homes do not have cabling for wired Ethernet connections.  Devices in two different rooms can be connected using Ethernet bridging of two wireless Routers, Homeplug Powerline Ethernet or Ethernet over coaxial cable  also known as MOCA. For smoth DLNA Media streaming from one room to other you need to have a home network with good bandwidth. Powerline Ethernet which uses exiting eletcrical lines is good to way to setup high speed home network.
This section provides information on Home Powerline Networking and  demonstrates  howto use Powerline Ethernet Adapters or  Powerline Homeplug  AV Adapters to extend Ethernet network anywhere in the house using existing electrical power line.
Homeplug Powerline is a good choice for home networking because
Homeplug Powerline uses existing electrical wiring inside the home.

Homeplug Ethernet Adapters are easy to Setup

Homeplug Powerline Ethernet provides good speeds (upto 200Mbps), therefore suitable for Media Streaming.

Powerline Ethernet Adapters are easily available from major manufacturers like Netgear, Linksys and Zyxel.
In order to connect two sites in a home, you need two  Power Line Ethernet Adapters, one Wired or Wireless Router and a Ethernet Hub or Switch. Following pictures shows home network setup of  a PS3,Home Theater PC, Satellite Receiver,TV connected to Network  Printer, Network Attached Storage and Internet through two Powerline Ethernet Adapters.
Instructions to setup Powerline Home Ethernet AV Network
Follow the instructions given below to extend Home Ethernet Network using two Powerline Ethernet Adapters. Steps given here are generic and apply to most Homeplug networks.
Connect Powerline Ethernet Adapter to nearest wall power socket in both the rooms. In the picture  one adapter is placed near wireless router and second is placed near Media Center where PS3,Satellite receiver are located.

Connect the Ethernet port of  powerline adapter near router to LAN port of the Router and  The Ethernet port of Powerline adapter  to the uplink port of Ethernet Switch/Hub in the second room.

Allow enough time for two Powerline Adapters to connect to each other. Once connected you will notice  Ethernet,Powerline LEDs turned on as shown in the image below.  This indicates that your network is all set and ready to use. Test your network connection .

Once adapters are connected you need to enable security on powerline link to prevent unauthorised to the network.  On Netgear and Xyxel  powerline Ethernet adapter security is enabled by a. )pressing Security button for more than 10 seconds on each adaptor. b)then pressing Security button on each adapter for two seconds within 2 minutes interval. Above instruction may also be valid for your device but to be sure consults users manual.
To  measure the performance of Home Power Line Network connect two PCs on each end of the network and follow instrcutions given in the article Measuring Home Network Bandwidth.
In order to achieve excellent, stable home networking performance
Do not connect home plug network adapter to the power strip,extension cord or Surge protectors. These devices will degrade Powerline Ethernet Speed.

Connect Power Line Adapter diretly on the wall electrical Socket.

Do not connect powerline Ethernet adapter to wall socket which can be turned on and off by a switch. You will lose network connectivity if the switch accidentally set to off.

Do not connect powerline adapter to sockets near electrical surge,noise generating equipements  like washing machine,dryer etc.
You can discuss Powerline Ethernet Issues with other members of the community in our forums. Feel free to ask questions about power line networking , we respond to the question posted on the forums promptly.
We have tested our Home Powerline Network using couple of Netgear Adapters. You can consider using high quality,low cost Powerline adapters listed below. We have also listed interesting choices, like  Wireless router integrated with Homeplug,Integrated Powerline Homeplug with built in Ethernet switch. We like these devices over plain simple powerline adapters. However if you prefer simple setup, you should select Powerline AV adapters that connect directly to the  wall.
We have compiled a list of powerline Ethernet kits from major manufacturers which can get your started with powerline home networking project. We recommend these kits becuase either we have tested them in our setup or they have good reviews from use online.
Deals On our recomended Powerline AV Kits.
Homeplug Powerline Ethernet with Extended Functionality
Powerline Ethernet adapters with build in Router/Switch Functionality
ZyXEL PLA-450 200 Mbps Powerline HomePlug AV 802.11g Wireless Access Point
This device supports 200 Mbps Powerline Ethernet plus, 802.11G wireless access point. PLA-450 connects to gateway router through powerline connection. Wired plus wireless devices can be connected to Internet through this device. PLA-450 acts as a powerline-wireless bridge for devices directly connected to it.
Data Rates of Up to 200 Mbps over Powerline. Centralize control All the Powerline Device. Advanced 128-bit AES Security Network Protection. Super G Technology is the Optimal. Wireless Range and Performance of Up to 108Mbps Data Rate. HomePlug Instant Encrypt Button to Secure Your Powerline Network.Multi-colored LED to Indicate Data Transmission Rates over Powerline.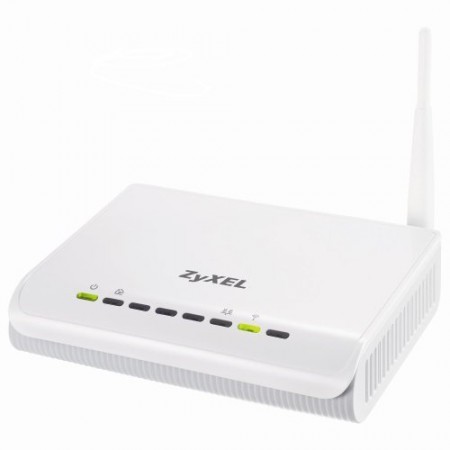 ZyXEL PLA470 200 Mbps Powerline HomePlug AV Desktop Adapter with Built-In 4-Port 10/100 Fast Ethernet Switch.
This device eliminates need for extra hub or switch. Powerline adapter comes with 4 port fast Ethernet Switch.
Data transmission rates of up to 200 Mbps over powerline.- 4-port 10/100 Mbps Ethernet up link/down link. Advanced 128-bit AES security network protection.  HomePlug instant Encrypt button to secure your powerline network. Multi-colored LED to indicate data transmission rates over powerline.