Connecting Two or More Wireless Routers, Wireless Bridging
Connecting two wireless routers without wires has many uses in a home network. If the home is not wired for Ethernet and there are several devices which need to be connected to home network then connecting them trough router to router wireless bridge is a good idea.
You can opt to use wireless adapters, also known as wireless gaming adapters. You will need one adapter for each device that needs to be connected.This can be expensive option if you have several devices.
You can bring network connectivity through wireless to a site and then connect all the devices to the physical Ethernet ports of the router. This is done through wireless bridging.
Connecting two wireless routers , requires no cabling  in home.  If both the wireless routers support 802.11N then good data bandwidth can be achieved. Good data speed is required if you want to stream quality digital media from one room to other room using DLNA.
In order to setup a wireless bridge, all the routers which you want to connect to the Main Internet Gateway router must have wireless client bridge capability.  Main Gateway router which is connected to Cable Modem or DSL Modem doesn't have to be capable of wireless bridging.
See Selecting Wireless Routers and Wireless Networking Bridges for help on choosing proper routers to setup wireless router – wireless router bridge .You can find the wireless router with bridge capability here.
Follow the instructions with sample illustration on this page to connect your remote wireless routers to the main router which is connected to Internet .
Configure Internet Gateway Router (Router connected to DSL/Cable Modem).
Follow the step below to configure your Gateway Router. Steps are very generic , please refer to your routers user manual. Screen shots here are for are for D-Link DIR-655 router. You may also ask specific questions about router settings in the comment section below.
Log in as admin
Set the router IP address to 192.168.1.1
Enable DHCP server on the router. Change the Client IP address range to 192.168.1.100 – 192.168.1.199.We Want to reserve 192.168.1.2-192.168.1.99 for static IP address. I will explain this in later sections.

Set the Wireless security on the router. Make a note of SSID, security key and security type. Avoid using WEP as it works only with 802.11b/g only. Use WPA (with TKIT ) or WPA2(with AES ) for best performance. You will need this for configuring your wireless bridge.
Connect router WAN port to your DSL or Cable Modem. Make sure that router has received an IP address and is Capable of connecting to Internet.
Test your Internet connectivity using a WIFI enabled laptop ,iPhone, iPod or any WIFI enabled Mobile device.
Take your mobile device to sites where you want in Install your Cluster Wireless Bridge. Signal quality should be consistently > 50%
Configure  Wireless Router as Wireless Bridge to Gateway Router

Assuming that you already have a Router capable of Wireless Bridging. If you haven't done so click here to go to the page on wireless bridges
Follow instructions below to setup your DD-WRT router.
Connect your computer directly into one of the Ethernet (LAN)Ports of the router. Do not connect to the WAN port.
Assign your computer an static IP address of 192.168.1.10
Log-in into your router by typing 192.168.1.1 in Internet Explorer.
Enter your user name and password (default:admin/admin)
Go to Wireless/Basic Settings, Select Wireless Mode:Client Bridge,Wireless Network Mode:Mixed,Set Wireless Network name (set on the Gateway Router above),Network Configuration:Bridged. Apply the settings.
Go to Wireless/Wireless Security Select the Security Mode of the Gateway Router and Enter the Key you used on the Gateway Router. Apply the settings.
Assign a new IP address as 192.168.1.1 is already taken by Gateway Router. Local IP Address: 192.168.1.2 or 192.168.1.3 , Subnet Mask:; 255.255.255.0,Gateway: 192.168.1.1, Local DNS 192.168.1.1 or DSL Router IP Address. Disable WAN connection Type. Apply Settings
As we have changed the IP address of the Router . Log on using the new IP address.
Your Router show now be connected to the Gateway Router. Go to Status Wireless Screen to see the connection quality.
Now your Router is configured as a Wireless Bridge and is connected to Internet through Gateway Router. Repeat these steps to configure all your routers you want to setup as bridge.

Set up Network Connections for Cluster#1 and Cluster#2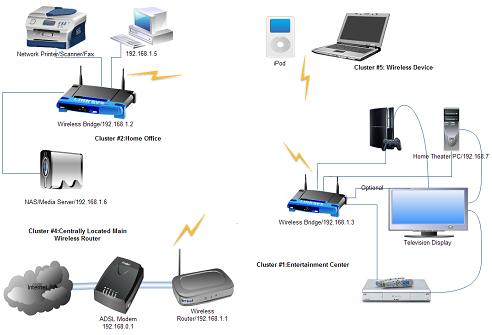 As shown in the above picture connect the wired devices in Cluster#1 and Cluster#2 to the wireless bridge LAN ports.
Assign Static IP address to the following machines as we don't want their IP address to change. Leave all the other machine to get IP address from DHCP server we configured on the Gateway Router.
Office Desktop PC – 192.168.1.5
NAS – 192.168.1.6
Media Center HTPC – 192.168.1.7
PS3 – 192.168.1.4
Assign subnet mask of 255.255.255.0 , gateway to 192.168.1.1  and dns server 192.168.1.1.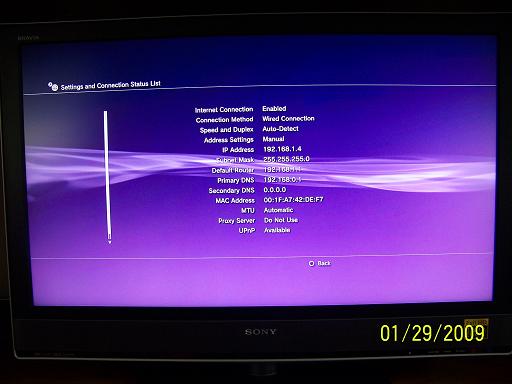 All the devices except above will receive IP address through DHCP server.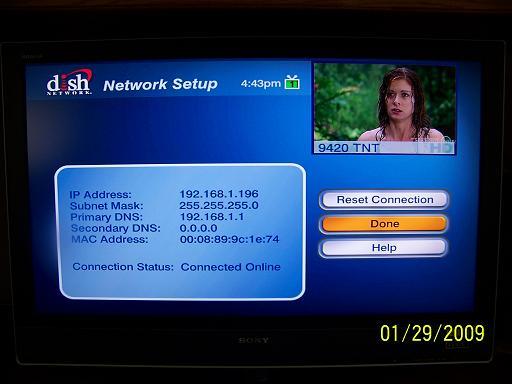 Test your network using ping or also test Internet connectivity on the HTPC,PC3,Office Computer etc.Now your home networking is complete. To test your network performance go to Measuring Network Performance.
Sharing Audio, Video and Pictures